Dr. Kim Kelly - a licensed Naturopathic doctor in Encinitas
Dr. Kelly is committed to balancing and harmonizing the whole person, and offers personalized treatment plans based on root cause of disease and lifestyle changes.
Schedule Your Consultation Today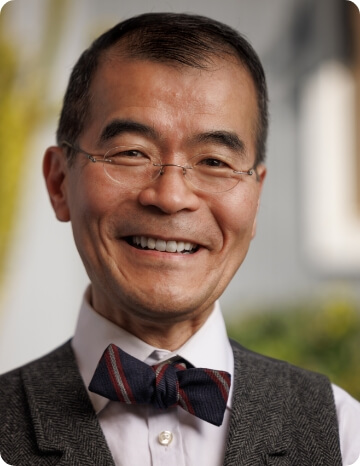 Meet Dr. Kim Kelly
Graduation
Dr. Kim D. Kelly graduated from Bastyr University in 2001 and is a licensed Naturopathic doctor in the state of California. Growing up on a farm in Northern Minnesota is where he first had experience in the healing power of nature. This was further fostered when reading about the numerous clinical trials using alternative therapies when he was getting his Master's of Public Health (MPH in Epidemiology) at the University of Minnesota. After realizing the power and effectiveness of alternative therapies, his career goal as Epidemiologist changed to wanting to become a Naturopathic Doctor; thus, he enrolled at Bastyr University in Seattle, WA
After Graduation
Upon graduation from Bastyr, he underwent a rigorous three year training program at a cutting edge clinic, where he was trained by a team of medical and naturopathic doctors (Nazanin Kimiai, ND, LAc; Dietrich Klinghardt, MD, PhD; David Musnick, MD, MPH). Through his experience at this integrative clinic, Dr. Kelly learned the art and science of progressive healing modalities for musculoskeletal pain, autoimmune conditions, chronic infections (parasites, Lyme, mold), environmental & heavy metal toxicities and general health issues.
Expertise and Specialties
Dr. Kelly's four years as technical director and consultant with Sabre Sciences has given him a strong background on use of bio-identical hormones and neurotransmitters for issues e.g. menopausal and andropause symptoms, PMS, insomnia, anxiety or chronic fatigue. His specialties include adrenal fatigue, thyroid disorders, hormonal issues in men and women (menopause, andropause, PMS, etc.), musculoskeletal pain and heavy metal detoxification. A lot of his practice also involves a technique called Biopuncture to help with chronic pain, headaches, gastritis, IBS and other health issues (See Service List for more details). He currently has an office in Encinitas.
Lectures and Research
Dr. Kelly has lectured locally and nationally on topics e.g. hormone balance for men and women, heavy metal toxicity and what we can do, nutritional research on Autism, gastrointestinal issues and natural medicine in San Diego.
As one of the leading Naturopathic Doctors in Encinitas and San Diego, Dr. Kelly also enjoys doing research projects for private institutions as well as universities. His Masters of Public Health degree in epidemiology helps him to have a keen eye on the validity and reliability of alternative therapies. Both research and evidenced-based medicine is important to him.
Approach to Naturopathic Medicine
"As a naturopathic medicine doctor, I promise to give 100% effort and to be compassionate in my work in helping patients achieve the highest levels of health and vitality. I believe in balancing and harmonizing the whole person, including the body, mind and spirit. This includes addressing root cause of disease, lifestyle changes, e.g. diet, meditation, yoga and use of natural therapies. It is my privilege to provide integrative medical care for each individual and offer personalized treatment plans, working side by side with other healthcare providers."